We're a globally dispersed team of SEO professionals home-based in Vancouver, Canada.
Stick around to learn more about us, our process, and what we can do for your business.
Hello 👋 Welcome to What Works Digital – an SEO Agency with one mission: helping your business rise in the search ranks.
Headquartered in Vancouver, Canada 🍁 our humble firm started under one simple premise: to get results, do what works.
Over the last two decades, we've seen the Internet emerge as the new place of business. If people look for solutions, they go online. And for most people, they start with a search engine.
We've spent years figuring out what makes SEO tick. Our members have worked as digital marketers, content writers, consultants, and educators. Together, we have built a fool-proof SEO process that can immensely benefit your business.
Want to learn more about what we do? Check out our SEO Packages page. Or if you'd prefer, get started with a free SEO analysis of your site!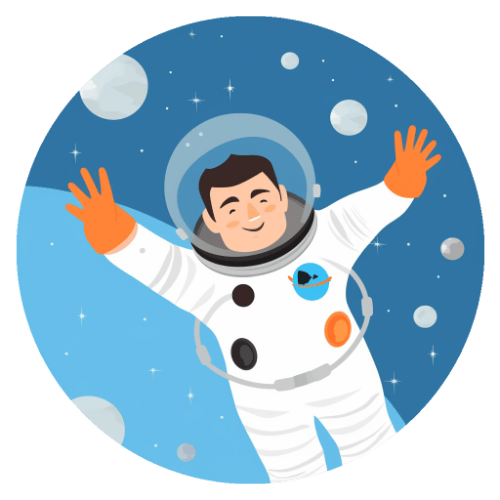 Co. Founder, SEO Mystic, Reaching for the Stars
Co. Founder, Business Developer, More Down to Earth
SEO is our bread and butter 🍞 It's part of everything we do!… which is a whole lot of stuff.
To keep it simple, we can fit our services into the following 5 categories:
Research & Planning: The necessary keyword research to inform our entire SEO process.
On-Page SEO: All the stuff we do to optimize and create content on your website.
Technical SEO: The nitty gritty web coding stuff that makes your website perform better.
Off-Page SEO: All the stuff we do off of your website that helps with SEO performance.
Local SEO: Specialized SEO efforts designed to get results in local business searches.
For more detail on the services we provide, click the button below.
Unless you want everything served a la carte, our SEO Packages are always recommended. When you buy one of our packages, you get a dedicated project manager who handles your case and works directly with you.
And if you need help figuring out where to start, never fear! You can always kick things off with a free SEO analysis. We'll do that for you and let you know the best path forward, customized for your business.
Click the button below to view our packages & get started on your SEO journey!
One of our secret weapons 🧠 Our advanced industry knowledge!
Between the two co-founders, we've worked on SEO projects across many industries, including the following:
Education
Travel
Agency
Software
SaaS
Real Estate
Another thing that sets us apart: our hunger for knowledge. If we need to spend extra time understanding your industry, we'll never bill you for that!
Hello there 🙂 I'm Ryan, co-founder of What Works SEO.
Got any questions about what SEO can do for your business? If you're reading this, you must have heard how powerful it can be if done well.
Feel free to give me a shout any time by clicking the button below. Cheers!